Our Work
Check out the case studies below to witness #ogilvychange in action. If you would like more information on any of them,
please feel free to get in contact.
Call Centre work featured on Freakonomics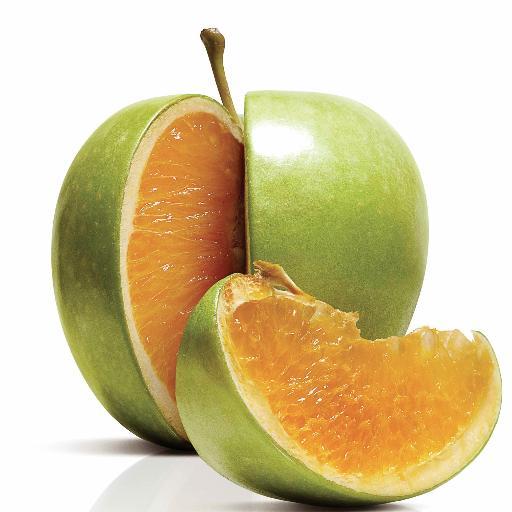 You can listen to the podcast here 
.
For The Times and the Sunday Times, their call centre is the one place they can communicate with customers person-to-person. However, phone calls were cut short and opportunities missed because call centre workers did not speak to people on the right psychological level. The Times' call centre agents underwent an intensive two day immersion course, which equipped them with principles of behavioural science to apply selectively to each and every call.
Four key principles were tested:
Social Norms, Loss Aversion, Framing and Cognitive Ease.
Analysis revealed that a call using one or more nudges was 3x more likely to be successful than a call without. 
OgilvyOne partners with #ogilvychange for new Crimestoppers campaign
OgilvyOne recently partnered with #ogilvychange to develop a hard-hitting intergrated campaign for independent crime-fighting charity Crimestoppers called #putpockets, using footage of pedestrians being targeted by a team of sleight-of-hand experts and former pickpockets.
The aim of the campaign is to influence long-term behavioural change towards stealth crime – which accounts for 70-80% of theft-from-the-person incidents and is still rising. The charity wants to raise awareness of this crime type across the UK.
The footage shows real passers-by standing unaware as the 'putpockets' team slip tablet, wallet and smartphone-sized cards into their bags and pockets. The cards carry the message that if someone can get something into your bag, they can also get something out.
The cards direct people to the #putpockets website (www.putpockets.co.uk), a digital hub hosted on Crimestoppers' website, created by OgilvyOne UK, which shows the putpockets in action and the various tactics they use, and gives simple tips on what people can do to protect themselves from pickpockets.
Rory Sutherland - Nudging in the Bathroom
It began with little stickers appearing on the mirrors and on backs of doors in the Ogilvy bathrooms, stating "Rory says: 12 shakes and one sheet. We're all doing our bit.".
Following the release of the above video, we learned that this is part of Rory's campaign to make the agency that little bit greener. Through reducing the number of paper towels used by resident ad people from 3 or 4, down to just 1. Due to the reminder from the stickers, the habit should hopefully be reinforced, meaning drier hands and a greener Ogilvy. Stay tuned for the results...
Jez Groom, speaking at Nudgestock 2013
If you're still wondering how the case study below was possible, have no fear. At Nudgestock 2013, Jez Groom, Chief Group Strategy Officer UK and co-founder of #ogilvychange, went in-depth into how the techniques were applied, and why they had such a great effect.
For photos from the event, be sure to check out our flickr: http://www.flickr.com/photos/ogilvychange, as well as the Nudgestock tab at the top of the page.
The Times and The Sunday Times - The Mystery of the Missing Coin
Did you know that when an employer gives you a Blackberry you actually end up working for approximately one hour extra, every day, for free. That may sound troubling to you but that problem is magnified for the Times, as the time usually spent reading news is now spent catching up on emails.
So how do you get people to buy newspapers? The answer lies in subscriptions but the Times had sure made that difficult.
There was the Digital pack, the Web pack, the 7 day pack, the Weekday pack, the Sunday pack and the list goes on. You could have a 2 day subscription, a 5 day subscription, a 5 day subscription with weekend web access, the list went on again. Out of all the choices offered to the subscriber we found they did one thing … nothing.
#ogilvychange came in and used 4 little principles of behavioural science to deliver an ROI of £257:£1.
Using the principles of relativity, chunking, the superiority bias and defaults we managed to generate a psychological discount of £2 within the 'Ultimate pack' that lead to sales being 129% over forecast. 
The Babies of the Borough
One of the most interesting - and still debated - ideas in crime-fighting and sociology in the last few years came from an article in The Atlantic magazine by two sociologists called George Kelling and James Wilson. This was the inspiration for much of Bill Bratton's work as Police Commissioner of NY City in the 1990s.
The theory holds that very small environmental factors or cues can have a catalytic effect on crime and antisocial behaviour. One broken window quickly leads to two - through the unconscious assumption that, since no one repairs a single window, the area is effectively lawless. Two broken windows lead to a break in. And so on...
#ogilvychange conducted a more artistic experiment in this area by painting local children on to the metal grey shutters of local businesses, in nearby Woolwich.
One year on from the introduction of the Babies, anti-social behaviour has decreased outside of the shops and the pot of money put aside to repaint the babies if they got vandalised hasn't been touched!
Check out our interview on the BBC from August 2012 below, or if you want to check out the BBC article click here.
With just over 3 weeks to go until #ogilvychange's Nudgestock festival, we wanted to demonstrate the power of subconscious cues on the Ogilvy staff in Canary Wharf and show how little ideas can have BIG effects.
One morning, just like any other, Ogilvy staff entered the building through the turnstiles to find a free breakfast awaiting them just before the lifts. It was accompanied by a sign that read 'Hate Mondays? Help yourselves to a little Ogilvy treat to blow those blues away'. Little did anyone recognise that 2 members of the #ogilvychange team were out of sight counting how many breakfast treats were taken.
Laid out on a table was a lavish selection of fresh fruits and delicious muffins - but why was it that from 8:15 to 8:45 the majority took fruit while from 8:45 to 9:15 the majority took muffins? At both times it was possible to take either option … but #ogilvychange were hard at work psychologically Nudging peoples' decision making.
To influence choices, we placed a mirror behind the breakfast table as research shows that causing people to self-reflect prior to making a decision encourages them to take healthier options. Alongside other tricks of choice architecture, we varied the elevation and position of fruit and muffins as well as mixing choice up to make it harder to access your chosen breakfast. We also played Caribbean music during the fruit condition!
By combining all Nudges together the results were remarkable. In the 'Nudge to Fruit' condition over 2/3s took fruit and in our 'Nudge to Muffin' 9/10 Ogilvy employees took a muffin.
One of the most interesting effects we observed was where one would take a muffin and join the lift queue, glance down at the muffin in their hand and return to the table to pick up a piece of fruit as well.
This phenomena, known as the Health Halo effect, demonstrates how our minds can be partial to averaging effects whereby we believe there to be less calories in a burger with salad than we do in just the burger alone.
Thanks to help and contributions from the Ogilvy @ Digital Shoreditch team, facilities, Couture and Ogilvy Labs.